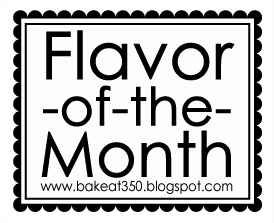 A big thanks to Bridget for hositng this at
Bake 350
.
I joined Flavor of the month. The idea is to post our pies the last day of the month.
One of the pies is a chicken pot pie
, posted on Tasty Kitchen on The Pioneer Woman.com I'll be on my way to Rice Lake, WI on Friday July 31st, so here they are:
I tried many pecan pie recipes, but Mama Dip's is the one I always come back to:
Mama Dip's Pecan Pie
1 c. butter or margarine (I detest margarine, I only use unsalted butter)
1 c. sugar
1 c. light Karo syrup
3 eggs, beaten
1 c. chopped pecans
1 unbaked 9" pie shell
In a small saucepan, melt butter or margarine, do not brown. Add butter and syrup, stir constantly until sugar is dissolved. Remove from heat, cool slightly. (I sit the pan in cold water to speed this process up a little bit) I start to mix a little bit of the syrup from the pan into the egg mixture to warm it up before pouring it into the pan of syrup. This keeps the egg from cooking if incorporated all at once. (Home-Ec 101) Add eggs, stir well. Add pecans, pour into shell. Bake uncovered for 1 hour at 350, or until firm when shaken.
If using a deep dish pan, you'll have to bake the pie a little longer. I do cover the crust the last 20-30 min. to prevent overcooking or burning the crust.
I use a deep dish 10" pie pan, the filling fits perfectly if I do 1 1/2 times the amount called for in the recipe. Then I add 10-15 min. to the baking time.